One Team One Goal – GB Snowsport
23rd November 2018
Category : News
Yesterday, British Ski and Snowboard is changing its name to GB Snowsport. The new identity brings together every discipline, including Parasnowsport, as one team with one goal, to make Great Britain into a top 5 snowsport nation by 2030.
Announcing the new brand, logo and reaffirming the 2030 vision, GB Snowsport CEO Vicky Gosling OBE, commented: "Most people are now aware that we have talented individuals competing and winning across all the major snowsport disciplines. Great Britain is already a leading snowsport nation and today our new identity brings together these athletes under one brand. We have created one elite team which will provide the support, welfare, resources and coaching our athletes need and which will allow them to achieve their goals and ambitions."
In the last eight years, British skiers and snowboarders have been on the podium in every discipline at either World Cup, World Championship or Junior World Championship level.  This year alone 85 athletes will contest 237 events and clock-up 533 days of competition at venues across the world.
"We have the coaching staff, the athletes and the support staff and we have always had the ambition to make Great Britain a leading snowsport nation.  Our new brand provides the focus required to make this happen. As we move into the next era of success on snow, as GB Snowsport, we do this with a singular mindset and a clear objective.  As with all sports we need to work hard to secure the financial resources we need but no-one should doubt our ability to achieve our vision." added Vicky Gosling.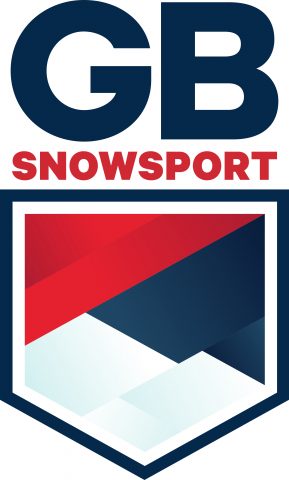 It has also been announced today that three-time Snowboard Cross World Cup winner Charlotte Bankes will now represent Great Britain. Born in Hemel Hempstead the 23-year-old has been competing for France.  She is a three-time French national champion, two-time World Junior Champion and a two-time Olympian, but has now decided to represent her home nation.
"A few years ago, and with the exception of our medal-winning Park + Pipe programme, we simply did not have the structures in place to support an athlete like Charlotte who might want to return to Great Britain and continue their elite progression. There would have been no reason for her to return home, but she can now see that it is the right time to be part of the GB Ski + Snowboard Cross Squad. Charlotte is only 23, currently ranked number four in the world, and has a great future ahead of her so we can't be more pleased she's decided to be part of GB Snowsport.  It will also mean that other young snowboarders will benefit from training alongside a truly elite athlete." said Vicky Gosling.
Charlotte's move to GB Snowsport was approved earlier this week by FIS (Fédération Internationale de Ski) and she will represent Great Britain for the first time next week at a Europa Cup event in Austria before competing on the World Cup circuit and at February's World Championships in Park City, Utah.
"As a nation, Great Britain has shown we can compete at the highest level in rowing, cycling, swimming, gymnastics, hockey, netball and many other sports.  We are now tapping into the expertise which created these success stories, and we are bringing it to snowsport. We have already made significant changes in performance personnel, including bringing in head coaches from other nations.  Our new tagline is 'Go Beyond' and we are doing exactly this, putting everything in place to support our athletes in every possible way, taking them to the top step of the podium," concluded Vicky Gosling.