PLANKS Clothing Wins Slide Award For AW19 Unisex Collection The People's Series
15th February 2019
Category : News
Last month Planks Clothing was exhibiting its Autumn Winter 19 collection at The Slide Tradeshow in Telford, a UK based tradeshow organised by the Snowsport Industries of Great Britain (SIGB).
All exhibiting brands were eligible to enter their top products into the slide awards which celebrate the very best new products for the following season and we are pleased to have won this year's soft goods category for our new unisex collection The People's Series. A unisex collection is a new concept for Planks for the AW19 season. The People's series has been designed to represent a true unisex collection of products by skiers for skiers.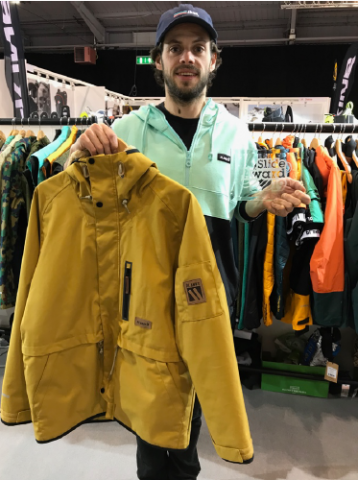 Developed with a regular fit combined with an evolving silhouette throughout the size offering, The People's Series adapts to suit all  different body shapes and individual styles, guys or gals!
Rob Clowes, Head of Design "This is a really exciting and relevant direction for the brand, and hopefully it's just the beginning. We knew it was going to be a challenge throughout the whole development process to create something worthwhile, and so it proved! I think we have been able to create something very close to 'true Unisex' and the reaction so far has been amazing. It's for the people! "
We will be showcasing The People's Series next at ISPO in Munich next week 3rd – 7th Feb.
For more information on The People's Series and the AW19 Planks Clothing Collection please contact Rob Embling on [email protected]